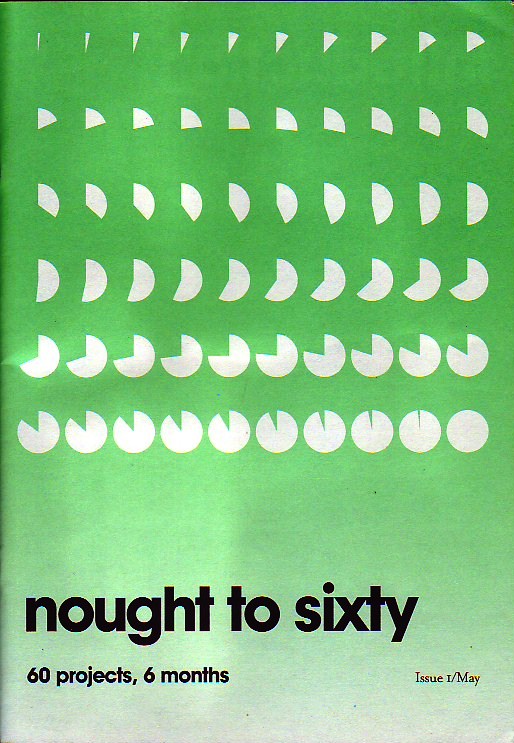 Article Number: 1937
Magazine,
English
, Glue Binding, 27 Pages, 2008,
nought to sixty
60 projects, 6 months
availability unknown, if interested please write an email
Nought to sixty is a programme of exhibitions and events at the Institute of Contemporary Arts, London. It will present sixty projects by emerging artists based in Britian and Ireland, and is being held over six months from 5 May to 2 November 2008.
Issue 1/ May
Most of the artists in Nought to sixty are under thirty- five, few of them have had significant commerical exposure, and in most cases this is their first opportunity to mount a solo project in a major public space.
The season is not indended to announce any new generation or sttyl, but to built up a multifacetted portrait of the emerging art scene in the two countries, and to provide a space for exchange.

The Nought to Sixty programme consists of:
- Week- long exhibitions in the ICA`s Upper Galleriers.
- Performances, screenings and talks in the ICA`s other spaces.
- Other projects off-site.
Events are happening at the ICA every Monday night:
- Special exhibition viewings every Monday from 7 to 10 pm.
- Performances, screenins and talks on Monday 8pm.
- All Monday night events are free.