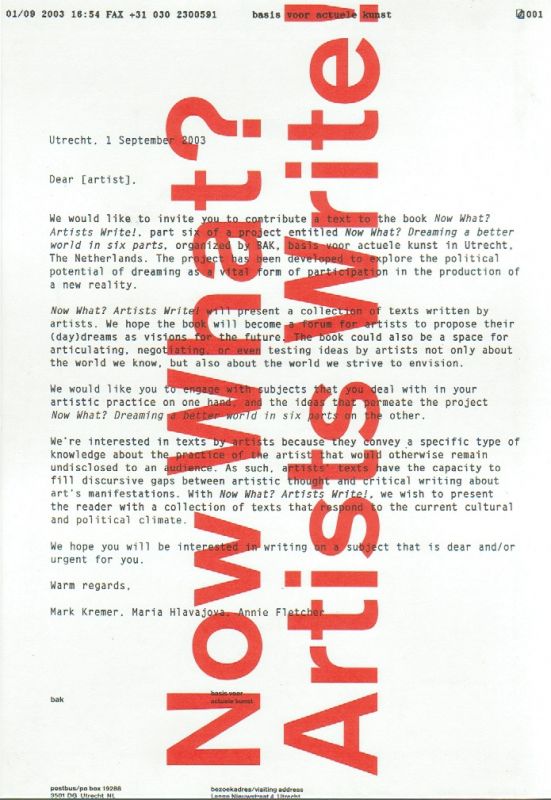 Now what artists write
availability unknown, if interested please write an email
"Now What? Artists Write" presents a collection of texts written by artists. Over twenty international artists have been invited to engage with the subjects they deal with in their artistic practice on one hand, and the themes that permeate the project "Now What? Dreaming a better world in six parts" (of which the book is part six) on the other.
As we learn from art history, including the history of contemporary art, artists' writings have been a valuable resource for knowledge about art and its context(s). Texts by artists reach a level of accuracy that would otherwise remain undisclosed to us. As such, they have the capacity to fill discursive gaps between artistic thought and critical writing about art's manifestations.
"Now What? Artists Write!" is a document that presents the reader with an urgency to respond to the current momentum. It is meant to become a specific forum to voice the artists' (day)dreams as visions for the future. The book is a space for articulating, negotiating, or even testing ideas by involved artists not only about the world we know, but also about the world we strive to envision.