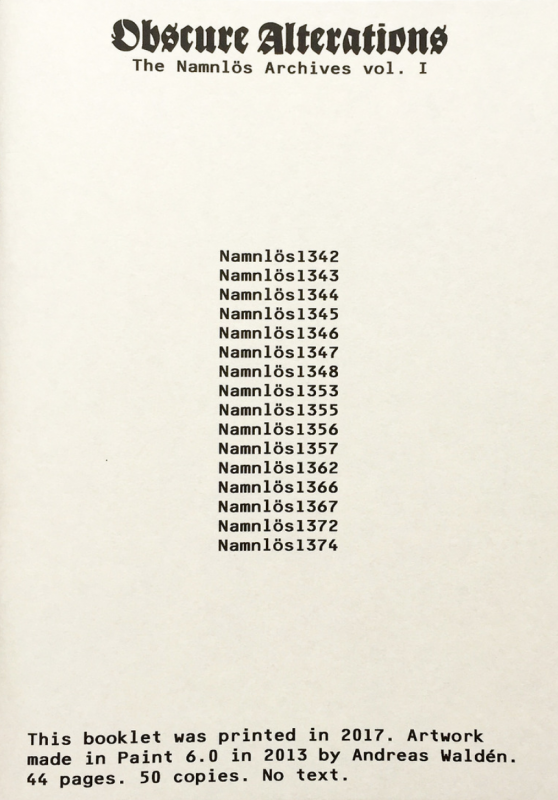 Article Number: 11062
Soft Cover,
English
, Staple Binding, 44 Pages, 2017
Obscure Alterations
€ 10.00
Obscure Alterations – The Namnlös Archives vol. 1 is a zine styled booklet presenting a selection of digital drawings created in Microsoft Paint.
The drawings are chosen from the Namnlös suite, an ongoing series of computer drawings started in 2008. With the series wide spanning nature it works as a visual journal on thoughts on form, perception and image making.
Language: English