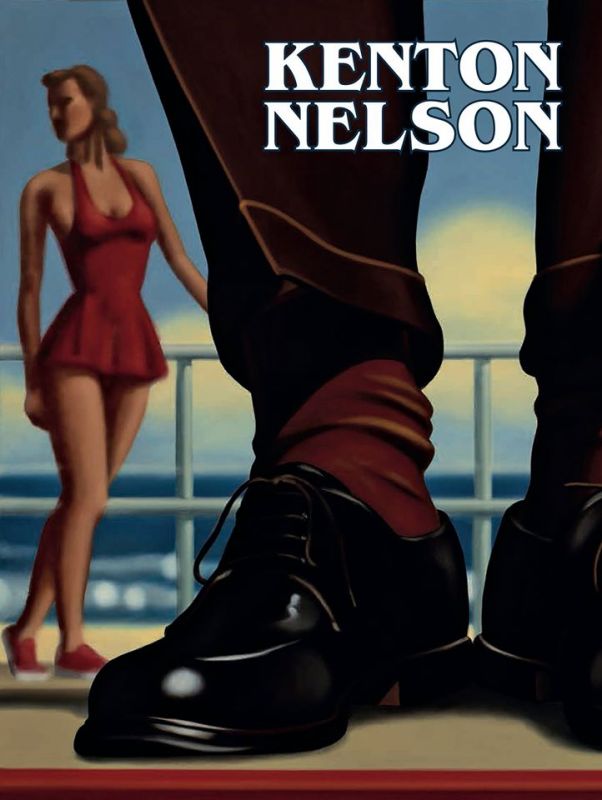 Article Number: 6191
Soft Cover,
German
, Thread Stitching, 47 Pages, 2014
Obstacles and Competition
availability unknown, if interested please write an email
Katalog zur Ausstellung ''Obstacles and Competition'' vom 4. Dezember bis 3. Januar 2014 in der Sparda-Bank am Stuttgarter Hauptbahnhof .
Kenton Nelsons Bilder zeigen junge, schöne Menschen, immer kontrolliert bei einer Sache oder aufmerksam auf ein zu erwartendes Ereignis gestimmt. Ihre Geste sind verhalten bis gesammelt, ihre Körperhaltungen bewusst, ihre Gesichter, wenn überhaupt sichtbar, in sich gekehrt oder mit sich selbst oder einer Sache beschäftigt. Nelson, der in Kalifornien lebt und arbeitet, schildert das Tun seiner Bildfiguren als Momentaufnahme, gleichsam als Standbild eines Filmes, der an den Glamour der 30er Jahre oder die Kinowelt der 50er Jahre erinnert. Die von Kenton Nelson dargestellten Situationen suggerieren Emotionen und verwandeln sie in Gefühle, die zwischen Wohlbehagen und Unwohlsein, zwischen Neugier und Unsicherheit oszillieren. Das Faszinierende ist, dass der Künstler uns daran teilhaben lässt und uns doch zugleich ausschließt, weil wir zwar Zeuge sind, aber nicht wissend. Wir sind Teilnehmer an oder besser Spielfigur in seinem ausgeklügelten Spiel.
Sprache: Deutsch