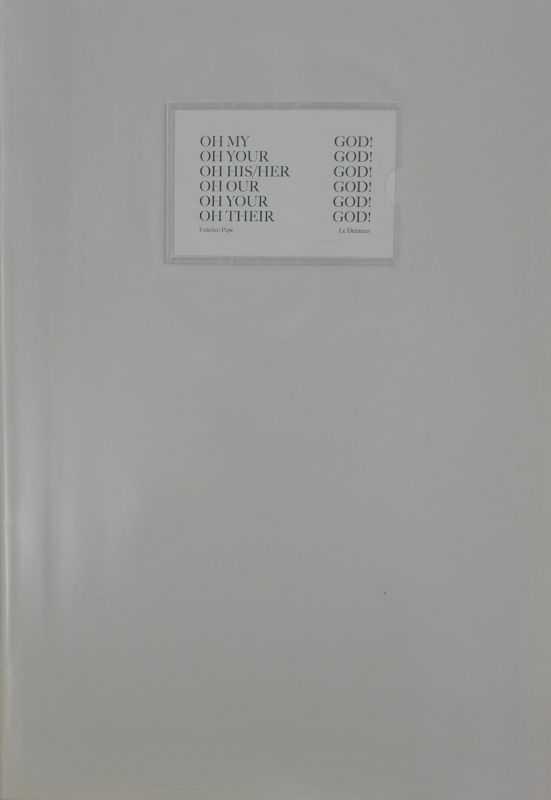 Article Number: 10855
Soft Cover,
English
, Staple Binding, 64 Pages, 2012, ISBN 978-2-84066-563-2
OH MY GOD! OH YOUR GOD! OH HIS/HER GOD! OH OUR GOD! OH YOUR GOD! OH THEIR GOD!
The artist's book is based on four recent bodies of sculptures by Federico Pepe.
Federico Pepe (born 1976 in Omegna, Italy, lives and works in Milano) is an artist and runs the "Le Dictateur" project.
Language: English