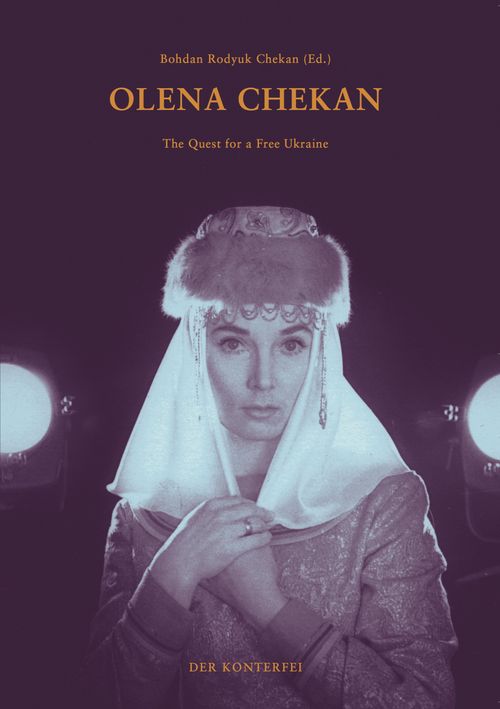 Article Number: 6963
Soft Cover,
English
, Glue Binding, 96 Pages, 2015, Robert Jelinek
Olena Chekan
The Quest for a Free Ukraine
€ 30.00
Olena Chekan (1946-2013) was a famous Ukrainian actress and journalist. Her first on-screen role was in Solaris, a film by Andrei Tarkovsky.
She gained prominence through her own theatrical performances about the creativity and poetry of eminent Slavic poets and writers such as Marina Tsvetaeva, Mikhail Bulgakov, and Taras Shevchenko. This first book was edited by her son Bohdan Chekan and collects a large number of her later interviews with outstanding personalities in European arts and politics such as Václav Havel, André Glucksmann, Yuri Shevchuk, Boris Nemtsov, Natalya Gorbanevskaya, Akhmed Zakayev, Valentyn Sylvestrov, Krzysztof Zanussi, Igor Pomerantsev and Oleg Gordievsky.
Language: English