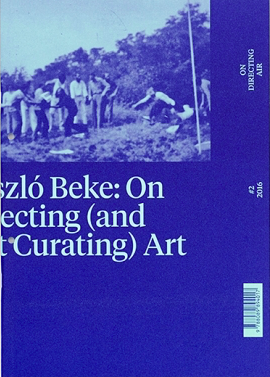 Article Number: 10270
Magazine,
English
, Staple Binding, 26 Pages, 2016
On Directing Air 2
László Beke: On Directing (And Not Curating) Art
€ 14.50
"On Directing Air 2" is a publication made in the frame of "On Directing Air", an exhibition organized by Petra Feriancova at amt_project, Milan, 2016. The publication features texts on László Beke, an Hungarian art historian and an interview with artist Julius Koller.
Petra Feriancova works with the intention of post-production. The key moment of her work is the conceptualisation of her own emotional reactions to the processes of perception and memory, as well as an examination of the conditions under which they are shared. She works mostly with already made images, texts and archives, which she then interprets and methodically interchanges. The main aim of manipulating a reference - pictorial or discursive - is to provide the spectator with the original affective reaction to it.