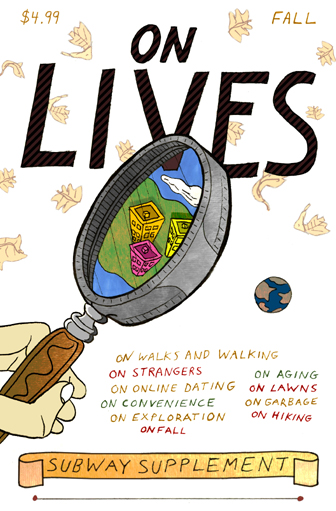 Article Number: 134
Hard Cover,
German
, Staple Binding, 24 Pages, 2009
On Lives
Subway Supplement
The "On Lives Subway Supplement" is ten essays written by Michael Parish and illustrated by Dan Tarnowski.
Designed with the subway reader in mind, it is a portable and durable booklet that can be taken wherever one prefers to read. Professionally printed, each copy of the "On Lives Subway Supplement" has been pressed in full color: this is not your big brother's photocopied zine. Put it on your shelf and save it, pass it along or display it.