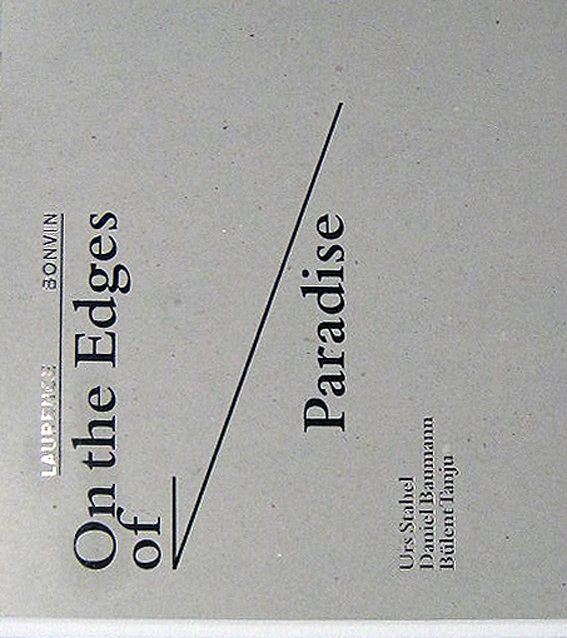 On the Edges of Paradise
availability unknown, if interested please write an email
Mit «On the Edges of Paradise» legt die Genfer Fotografin Laurence Bonvin einen schön gestalteten Band mit Fotografien aus den «Gated Communities» von Istanbul vor. Zwei Texte und ein Gespräch vertiefen das Thema und geben Einblick in Werk und Denken Bonvins.
Laurence Bonvins Interesse richtet sich vor allem auf soziale Phänomene. In verschiedenen Arbeiten beschäftigte sie sich mit einer Welt, die dem geschönten Bild der offiziellen Ansichten widerspricht. Für «On the Edges of Paradise» besuchte Bonvin auf Reisen in die Türkei sogenannte «Gated Communities», städtebauliche Sonderfälle in Grossstädten wie zum Beispiel Istanbul. Die geschlossenen Wohnvorstädte der Metropole bieten für die Fotografie tatsächlich einiges. Ihre Abgeschlossenheit macht sie überschaubar, die sich wiederholenden Formen der vorfabrizierten Einfamilienhäuser mit ihren stereotypen Gärten, Garagen und Swimmingpools verleihen ihnen eine oberflächliche Schönheit, der unser Blick kaum widerstehen kann. Bonvin hat die künstlichen Städte in der Stadt minuziös unter die Lupe genommen und zahlreiche Bilder von bestechender Qualität zusammengetragen.
Ergänzt wird die exklusiv gestaltete Publikation durch Texte von Urs Stahel (Fotomuseum Winterthur) und Bülent Tanju (Autor, Istanbul), sowie einem Gespräch zwischen der Künstlerin und Daniel Baumann (Freier Kurator, Basel, Leiter Wölfli-Stiftung, Bern).