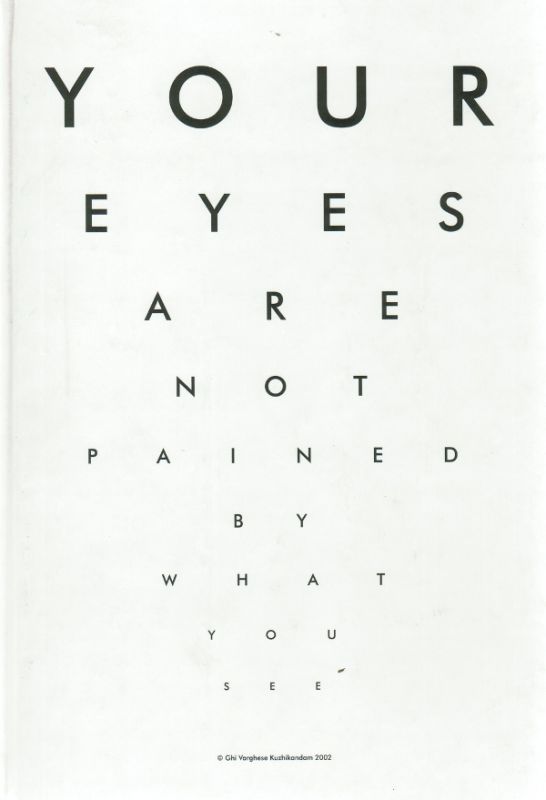 On the occasion of an exhibition of Andreas M. Kaufmann at Bunkier Sztuki Kraków 2002
Collaborative project with 100 contributions – most of them made exclusively for this publication – by architects, designers, filmmakers, artists, critics and curators from all over the world.
The book opens up to the outside by referring and linking itself to other media. It follows issues that are situated in the complex field of the "local" and "global" and asks for the collective memory/memories questioning if there can be a copyright on them. Being rather organized like a story-board it undermines what one would generally expect from a book.
In its main part the contributions are in original language, the names of the respective authors can only be found in the appendix as well as the biographies, translations and additional information.
The book is also to be understood as an object that wants to be used.


With contributions by Aneta Szylak, Bartomeu Marí, Belu Fainaru, Bernd G. Knies, Charles Esche, Christoph Tannert, Daniel García Andújar, David Larcher, Dorota Monkiewitz, Felix S. Huber, Hans Dieter Huber, Hans Ulrich Reck, Itaru Hirano, Jacob Fabricius, Leiko Ikemura, Manfred Schneckenburger, Marcel Odenbach, Marta Deskur, Miguel von Hafe Perez, Montse Badia, Pipilotti Rist, Piotr Rypson, Plamen Dejanoff, Sam Samore, Swetlana Heger and Zbigniew Libera (multilingual/Polish/English)