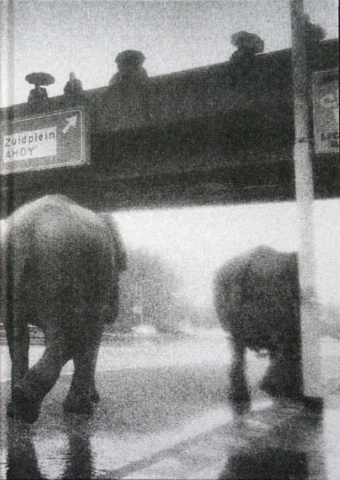 Article Number: 8576
Hard Cover,
English
, Thread Stitching, 145 Pages, 2010
One Day
availability unknown, if interested please write an email
For 'One Day' (2010) Kriemann collected a long list of books about Rotterdam, all of which have been published since its devastating bombing by the Luftwaffe in May 1940.
The second largest city in The Netherlands and arguably the most culturally diverse, Rotterdam is unique in that its rebuilding did not focus on restoring the pre-war urban fabric, but instead became a multi-faceted experiment in architecture and urban planning that at times mirrors, and at times seems at odds with its evolving social composition. From the books she collected, which document Rotterdam's evolution, Kriemann selected 115 images and imposed a structure that is at once drastic and mundane: The flow of images in her book condense the experience of time by subtly tracing the course of one day, from dawn until dusk.
Language: English