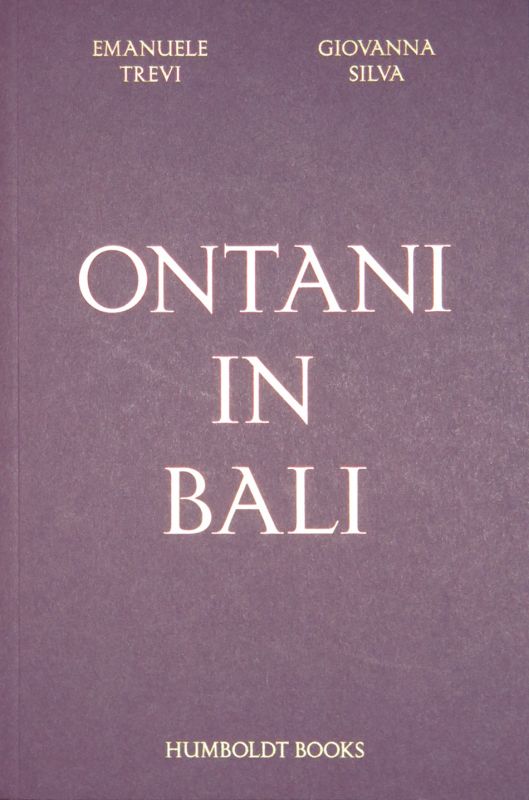 Article Number: 9774
Soft Cover,
English
, Thread Stiching, 136 Pages, 2016
Ontani in Bali
Luigi Ontani is considered one of the greatest living Italian artists. A painter and sculptor, for decades he has worked on the themes of the myth, the mask and the symbol in various forms. One of the most legendary yet least documented aspects of his activity is the work that he carries out in Bali, where he lives for several months each year.
In March 2014, the writer Emanuele Trevi and the photographer Giovanna Silva lived with him for a few weeks, thereby witnessing the preparation of an Ogoh Ogoh, a carnival float decorated for the Nyepi, the day of silence. The fate of the Ogoh Ogoh is then to be burnt. The writer intertwines his own reflections on the theme of the myth around this brief parable, taking part in a moment in which history, legend and the contemporary world all blur together, and making this the starting point for his account of events. Instead, using a range of photographic techniques, Silva documents the tale of the Ogoh Ogoh, taking part in a ritual which up until now had been virtually unknown.

Language: English