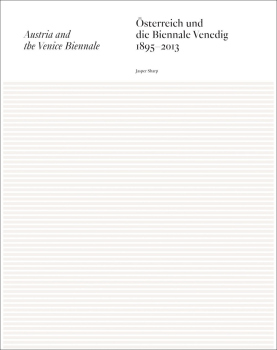 Article Number: 6487
Hard Cover,
German
, Thread Stitching, 540 Pages, 2013
Österreich und die Biennale Venedig 1895-2013
Austria and the Venice Biennale
€ 320.00
Mit bislang unveröffentlichten Fotografien, Plänen und Korrespondenzen aus öffentlichen und privaten Archiven präsentiert dieses grundlegende Referenzwerk erstmalig einen umfassenden Überblick über Österreichs Teilnahme an der Kunstbiennale von 1895 bis heute.
Die Liste der Künstler, die von Österreich während der letzten 120 Jahre bei der Biennale in Venedig präsentiert wurden, beinhaltet einen Großteil der führenden Akteure der nationalen kulturellen Avantgarde: von Gustav Klimt, Egon Schiele und Oskar Kokoschka über Hermann Nitsch und Arnulf Rainer bis zu VALIE EXPORT, Maria Lassnig und Franz West. Unter den Kommissären befinden sich wichtige Persönlichkeiten wie Josef Hoffmann, Hans Hollein, Otto Benesch und Peter Weibel. Die Publikation wird außerdem die Geschichte der Errichtung des österreichischen Pavillons untersuchen, der 1934 von den Architekten Josef Hoffmann und Robert Kramreiter geplant und ausgeführt wurde.
Deutsch / Englisch