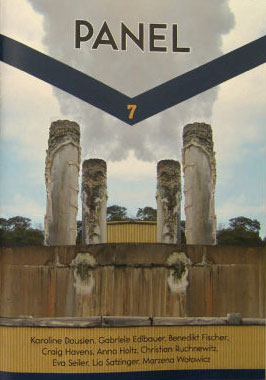 Article Number: 5420
Magazine,
German
, Staple Binding, 29 Pages, 2013
Panel #7
€ 10.00
Panel is an artist magazine based in Vienna. Each issue forms around the idea of finding a common theme, a red line, a form of serendipity, without revolving around a "topic". See it as a group exhibition on paper.
Wir laden Künstler, die wir denken, passen würde uns Beiträge zu senden. Neue Versionen sind etwa drei Mal pro Jahr veröffentlicht, bestehend aus 10 bis 15 Werke, in einer Auflage von 100 nummerierten Exemplaren. Jede Ausgabe wird mit einer Release-Party in einem Ausstellungsraum präsentiert.
Sprache: Deutsch, Englisch