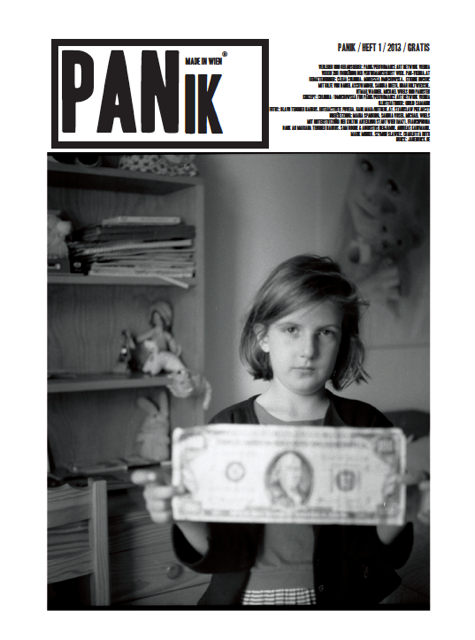 Article Number: 11398
Magazine,
German
, 38 Pages, 2013
€ 10.00
Zeitschrift Projekt. A one-time alternative to Heute and Österreich.
PAN – Performance Art Network Vienna ist ein Zusammenschluss von Wiener Performance-KünstlerInnen. Selbstorganisiert und basisdemokratisch ausgerichtet, schafft PAN Vienna Freiräume für eine intensive Auseinandersetzung mit aktuellen Tendenzen der Performance Art. PAN Vienna versteht sich als Organisation von KünstlerInnen für KünstlerInnen und künstlerischen Diskurs. PAN Vienna strebt die kontinuierliche Auseinandersetzung mit den Strategien performativer künstlerischer Arbeit an, beispielsweise durch die Quartalsveranstaltungen PANik. PAN Vienna richtet sich sowohl an ein künstlerisches und wissenschaftliches Fachpublikum, als auch an eine interessierte Kunstöffentlichkeit. PAN Vienna fördert die Arbeitsbeziehungen und den Austausch zwischen Performance-KünstlerInnen. PAN Vienna stärkt die öffentliche Präsenz der Performance-Kunst in Wien.