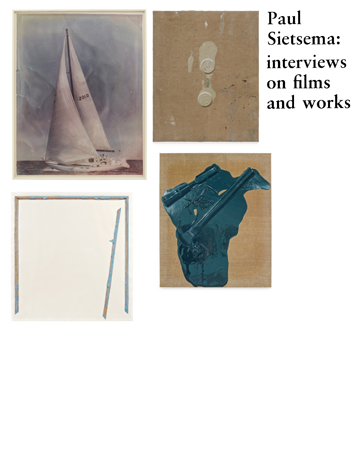 Paul Sietsema: interviews on films and works
Published on the occasion of his solo exhibition at Kunsthalle Basel (June–August 2012), this publication includes interviews and images of the work of the Los Angeles-based artist Paul Sietsema (Quelle: Verlag).
The residual aesthetics of Sietsema's art practice result from the translation of visual information between mediums—for instance, his sculptures and paintings appear on film rather than in their original media. Through the accumulation of conversations with the artist spanning from 2006 to 2012—primarily reproductions of earlier material with the addition of a new interview by Adam Szymczyk, director of Kunsthalle Basel, and Quinn Latimer, an art critic and the book's editor—the discursive texts in Interviews on Films and Works obliquely encompass the issues central to the artist's work, including the perception of present time and the relationship of materials to form.