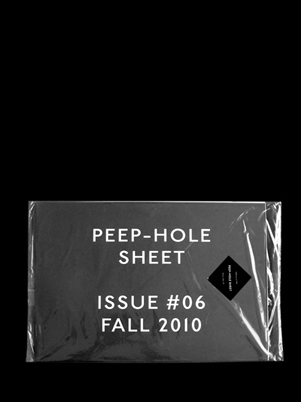 Peep-Hole Sheet
Issue#06 / Matias Faldbakken
Peep-Hole is a non-profit organization dedicated to contemporary art in Milan.
"Doubling was actually the first idea." This is how Matias Faldbakken describes the premises of his contribution for the Peep-Hole Sheet, a text that becomes - in his words - "'abstracted' but somehow clearer at the same time, since everything is repeated: more obvious and more obscured. Moreover, in this way the text taps into ideas of seriality, a theme that is recurring in my work." *
Starting from the title, we don't realize whether do we find ourselves in a 'real' narration or in a fictional 'situation situation', exponentially brought to its extremes as the only possible response to the "21st century anomie". Influenced by the experiences of post-World War Two experimental literature, Faldbakken mixes up different levels of narration, bringing up a sharp, though mediated, questioning of contemporaneity.
Language: English and Italian