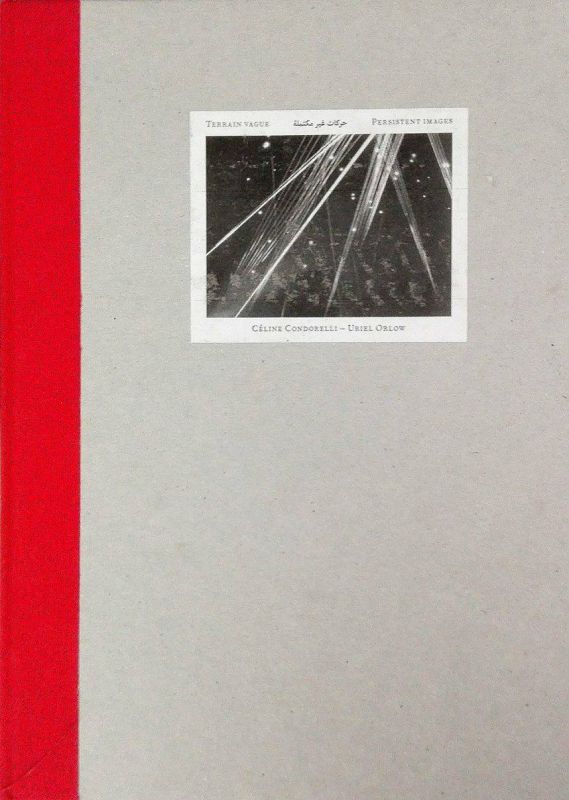 Article Number: 9050
Hard Cover,
English
, Thread Stitching, 132 Pages, 2011
Persistant Images / Terrain Vague
availability unknown, if interested please write an email
Terrain vague Persistent images gathers works by Céline Condorelli and Uriel Orlow in a multi-voice artist book conceived by Sophie Demay and Lola Halifa-Legrand.
It explores blind spots, unexpected epilogues and disappearances in the grand narratives of History; starting from Alexandria and the Suez canal in twentieth century Egypt. Composed of four stories, the book engages with the constitutive movements affecting time and space: movements of people and goods, the flow of capital, political movements, removal of statues (and regimes) and migrating species. As a complement, the last chapter assembles contributions from Bassam El Baroni, Marianne Hultman, Jean-Marie Straub, Gilane Tawadros.

This publication has been published on the occasion of two exhibitions. In December 2011 at ACAF, Alexandria, and in March 2012 at Oslo Kunstforening. With the support of Pro Helvetia, Alexandria Contemporary Art Forum, The Swiss Arts Council and Oslo Fine Art Society.