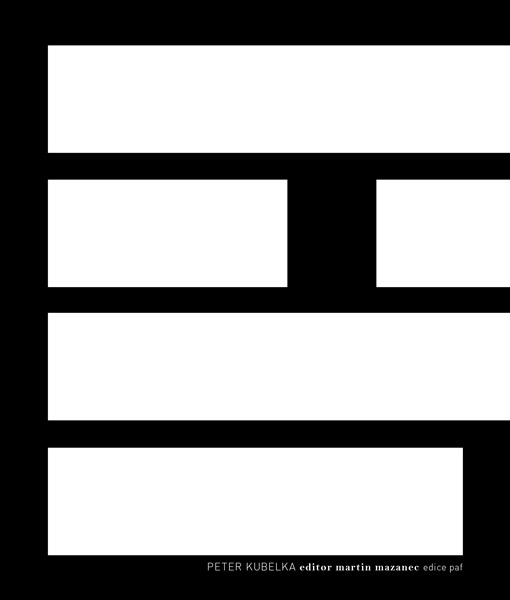 Article Number: 200
Hard Cover,
German
, Staple Binding, 145 Pages, 2008
PETER KUBELKA
nothing
On the occasion of Peter Kubelka's lectures in Olomouc (December, 2008), monograph devoted to this Austrian experimental film maker was prepard. The publication consists of texts written by Peter Kubelka, Martin Čihák, Zdeněk Hudec, Jonas Mekas, Peter Tscherkassky and Peter Weibel. It also contains an extensive interview with Peter Kubelka which was given that year.
The texts on Peter Kubelka's works and activities were chosen with the aim of introducing the specific film work of this prominent film-world figure. The texts deal with the analysis or reflection of Kubelka's work. They refer to all Kubelka's films and also discuss the context of his works as well as the time when his films were created. Another aim of the monograph is to clarify the framework of two lectures that Kubelka regularly gives and that are also included in the PAF programme this year. The lectures on "metric" and "metaphoric" films represent the initial theoretical concepts of the whole Kubelka's works.