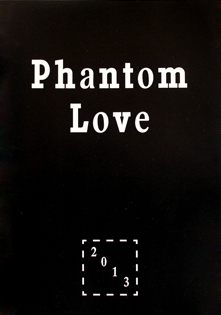 Article Number: 5837
Soft Cover,
German
, Staple Binding, 24 Pages, 2013, Doppell
Phantom Love
€ 10.00
The focus of this project lies on the process of facial reconstruction or "Phantombilderstellung" in German, a regularly practised method of criminal investigation.
However, here the imaging technology has been misused for fun. What happens when the software is implemented at the opposite end of the spectrum, as for the composition of well-known faces?
With this in mind, ten couples were asked to create facial compositions of their other half. How well can we remember the appearance of our lovers? Does our memory only recall preferred features and filter out the rest? Does our mind function photographically? Are we able to recognize our partner within the parameters of a prefabricated catalogue?
In English this process is referred to as identikit or photofit imaging, however, the term phantom is playfully more accurate, used to describe for instance an apparition, a spectre, a macabre appearance, a dream image, a mirage or an optical illusion.
Language: English and German