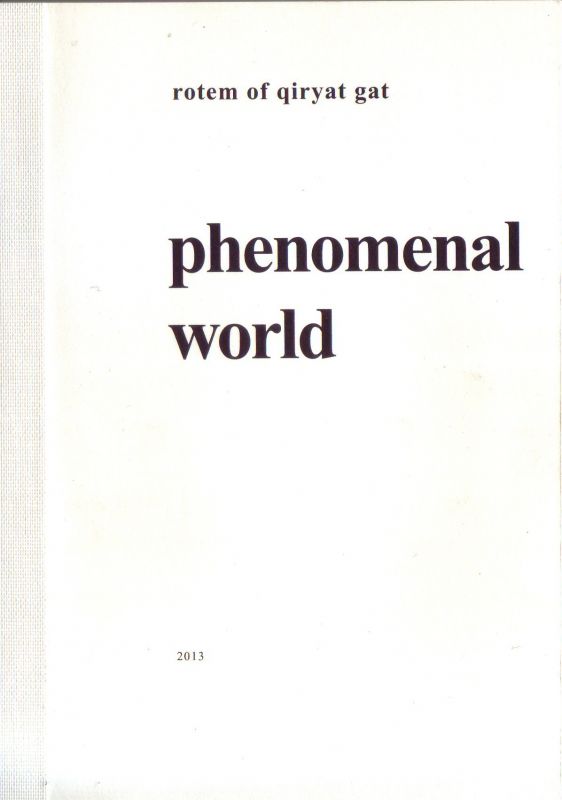 Article Number: 8410
Soft Cover,
English
, Glue Binding, 84 Pages, 2013
Phenomenal world
Born 1982 in Qiryat Gat is an artist, filmmaker, graphic designer, musician and poet. Since the age of four he has been drawing almost every day for the past thirty years. As a child he dreamed of becoming an Archeologist. Archeological excavation is replaced by an excavation of consciousness, layers of history give way to the deepest realms of the inner mind.
He creates intricate miniature drawings. These are then cataloged and composed into Art Books and Prints. His archive consists of thousands of works on paper, drawings, sketches, texts and ephemera.
Most of his drawings are created using a thin technical pen on recycled paper, mostly in sketchbooks. He seldom make any preparatory drawings, each drawing is both the sketch and final product. Most of the work is done on the road, while riding the bus or train. There's a subtle sense of tension while publicly engaging in such intimate activity, for all to see.