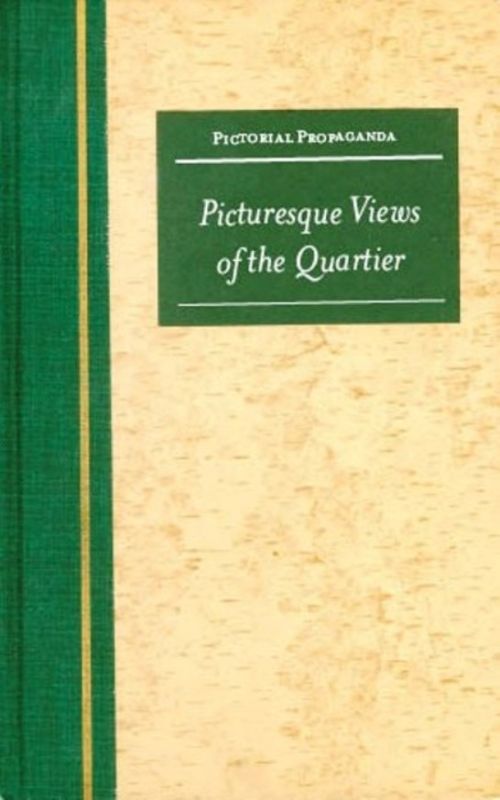 Article Number: 75
Hard Cover,
English
, Thread Stiching, 50 Pages, 2009
Pictorial Propaganda
Picturesque Views of the Quartier
Pictorial Propaganda is an artists's book that includes a critical essay on Mrs. Elizabeth Posthuma Simcoe (1762-1850) by Denis Longchamps. (Engl./French.)
PhD. Elizabeth Simcoe was an early tourist and amateur artists passing though Montréal as she traveled with her husband on his way to found the city of Toronto Canada as part of the British colonial project. Felicity Tayler and Denis Longchamps critically question the relationship between Simcoe's early picturesque watercolours and the present-day touristic development towards a creative economy in the heart of downtown Montréal.This book documents a public art performance by Felicity Tayler for the Espace Mobile exhibition curated by Marie-José Jean and Patrice Loubier at VOX, Centre d'image contemporain, 2008.
Pictorial Propaganda // Propagande picturale by Felicity Tayler is licensed under a
Creative Commons Attribution-Noncommercial-Share Alike 2.5 Canada License, 2009.