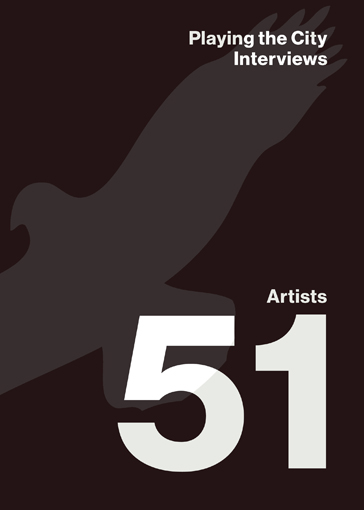 Playing the City
Interviews
€ 32.90
From 2009 to 2011, the Schirn's three-part project "Playing the City" exhibited an enormous array of public art. Fifty-eight international artists and artist groups presented a wide range of works—many of them conceived especially for the project—including performances, happenings, sculptures, installations, workshops, markets, rallies, and demonstrations.
The common aim of all the projects was to interact with the (sometimes accidental) audience, often turning them into participants themselves. "Playing the City" not only developed important artistic strands of the twentieth century, from Dada and Fluxus to the Situationists, it also incorporated current strands of contemporary art—categorized within the "social turn" or "community-based art"—which have clearly influenced the production and reception of art since the 1990s.
In Playing the City: Interviews, Matthias Ulrich, curator of the Schirn project, asks fifty-one of the involved artists ten central questions about the participatory and collaborative art context. Their answers and comments provide a telling picture of the multiple forms of interactive, cooperative, and interdisciplinary practices in contemporary art.