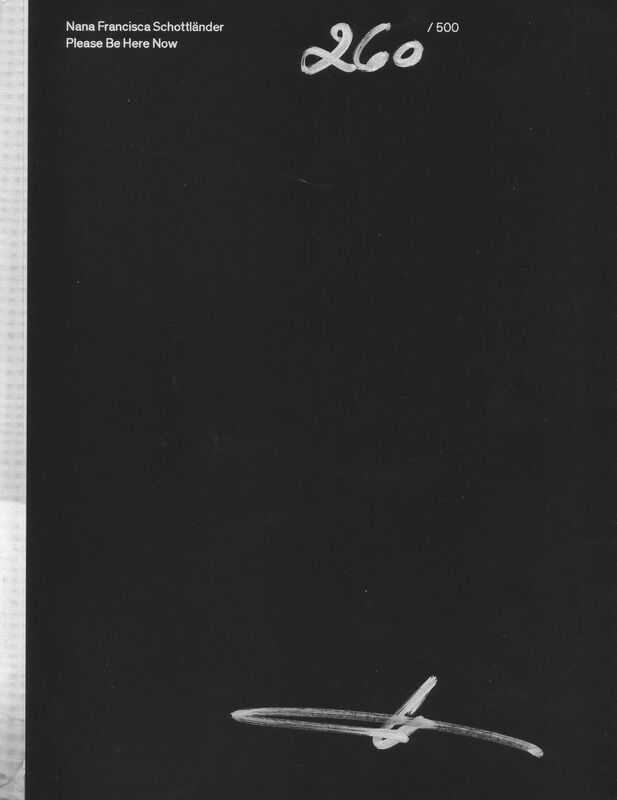 Article Number: 8415
Soft Cover,
English
, Thread Stitching, 96 Pages, 2015
Please be here now
72 hour performance by Nana Francisca Schottländer
€ 33.50
Please Be Here Now was the first in a series of laboratory-pieces consisting of exposed inhabitations. They form the settings for live, embodied discourses on different aspects of our way of being in the world.
In Please Be Here Now, the main theme of exploration was 'the body' – as private, public and artistic material. Nana Francisca Schottländer lived for three days and nights, 72 hours, in the shop window of Nørgaard Store, in central Copenhagen, where she performed everyday chores like sleeping, reading, eating, drinking, thinking – and looking as much at the people passing by and stopping, as they looked at her.
The piece received a lot of attention and was visited by people of all ethnicities, ages, social groups and background at all times of the day and night.
Language: English