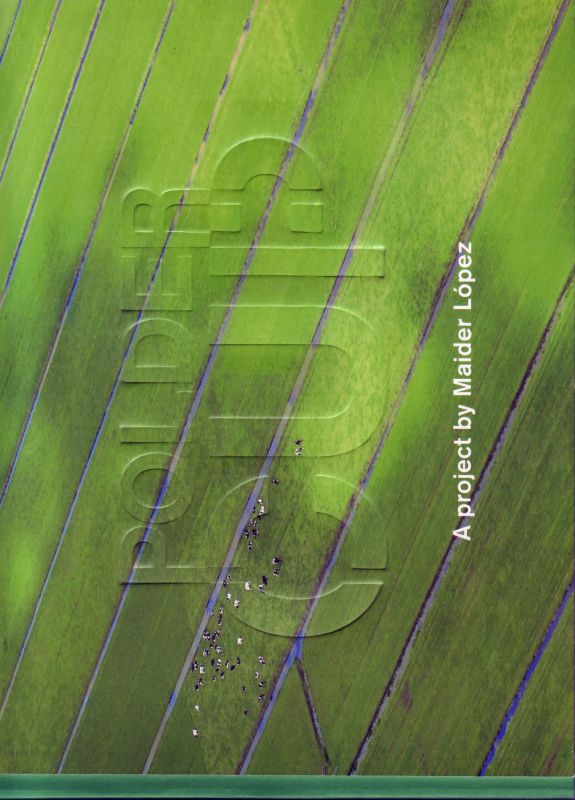 Polder Cup
€ 28.50
Polder Cup is a sports and arts event organized by Maider Lopez, the Spanish artist who has established an international reputation with her unusual projects.
In 2005, assisted by hundreds of volunteer car drivers, Lopez created an artificial traffic jam in the remote Aralar mountains and, in 2010, she formed an extension to the Centre Pompidou in Metz by providing the visitors with 3000 umbrellas, lit from the inside.
With projects and interventions in the public space, Maider Lopez breaks traditional behavioural patterns. By introducing new rules she addresses people as individuals and as members of a community. Her projects stimulate interaction and communication: between artists and art institutes, governments and social groups and ultimately, between individuals themselves.

With Polder Cup, Lopez playfully combined the Dutch love for football, water and consensus culture. In the polders near Ottoland, she painted football pitches on the surrounding pastureland. Ditches cut right across the pitches, forcing players to come up with new rules and tactics.
In Polder Cup, the football game is reduced to endless negotiation. It is a wink to the notorious Dutch bureaucratic culture, also referred to as the 'polder model'. The game brought together individuals with different backgrounds and perspectives (from football players to art lovers), all of them were at the mercy of the unusual rules especially created for the event.

The publication documents the complete tournament and presents a playful model as well as a serious proposal for using disruption to break traditional patterns.