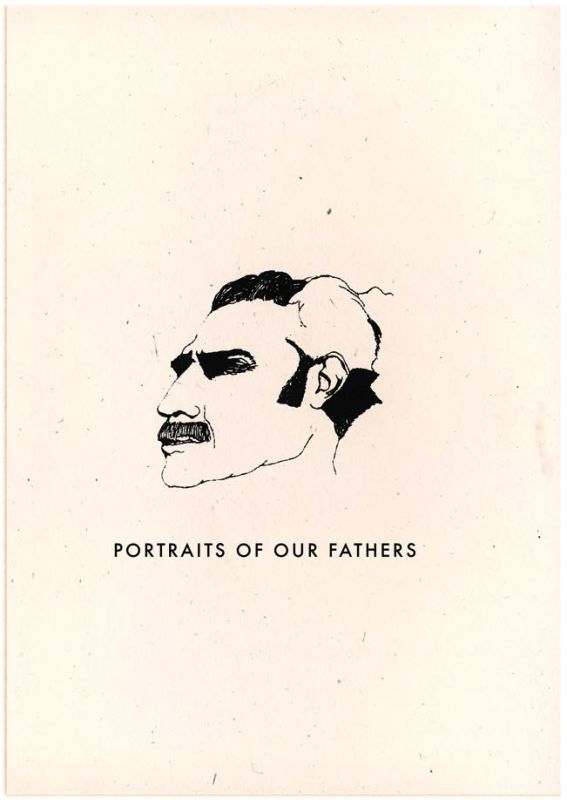 Article Number: 115
Hard Cover,
English
, Staple Binding, 8 Pages, 2009
Portraits of our Fathers
Hand bound and printed on french speckletone oatmeal paper in black and blue inks. (Engl.)
'Portraits' examines the faces of strangers. Within its pages, photographic portraits taken long ago and extrapolated from textbooks, travel guides, cataloges, etc. are redrawn. Their subjects are given a new existance, a new life - side by side, together.