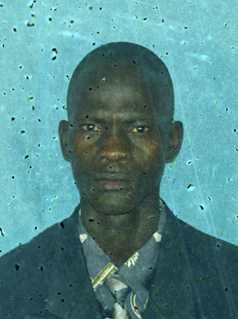 € 16.50
Most Ugandans are unable to take a holiday. But it is possible for them to have photos taken with a better world in the background once a year.
Pose (Ugandan Images) shows us the photo studios of East-African Uganda as places where one can escape from reality for a short while. In this book, the reader can reconstruct the small studio space by folding out panoramic photos. Pose shows us what we are made to see, rather than what the world actually looks like. Or not?

In 2009, Andrea Stultiens received the Bouw in Beeld prize for Pose.
The special edition with six leporellos is still available (www.andreastultiens.nl).
On the occasion of the exhibition and the publication of The Kaddu Wasswa Archive, her work Pose is now published in a notebook size (cahier).