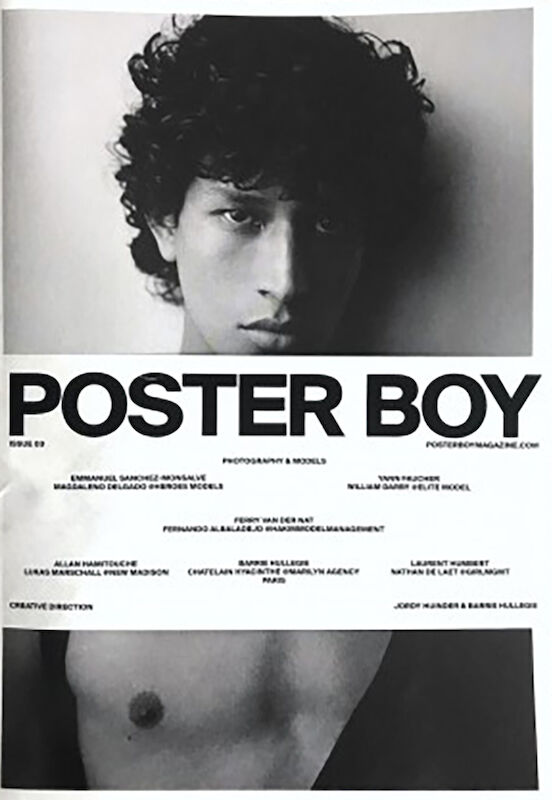 Article Number: 12337
Magazine, No Binding, 2022,
POSTER BOY
POSTER BOY ISSUE 03
€ 11.00
POSTER BOY is a magazine made up of posters – a poster magazine. Created in The Netherlands, it's a quarterly collection of six male models shot in both colour and black-white with a contemporary cool, minimalist vibe. So you get six posters wrapped in a belly band, each section revealing a larger poster with each unfolding, eventually becoming one giant poster.