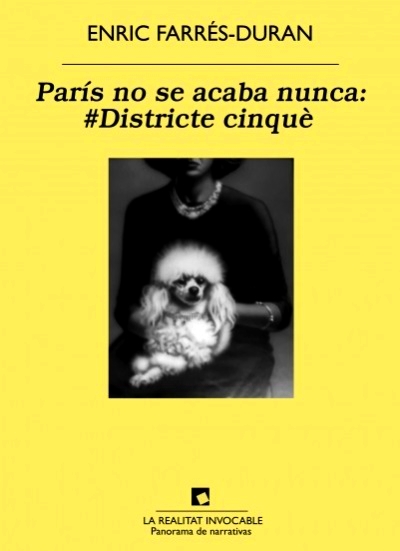 Article Number: 6748
Soft Cover,
English
, Thread Stitching, 86 Pages, 2014, múltiplos
París no se acaba nunca: #Districte cinquè
availability unknown, if interested please write an email
To explore reality, Enric Farrés Duran sets out itineraries based on investigation, coincidences and chance meetings. Having organised real/fictitious itineraries around Poblenou and El Prat de Llobregat, this time he focuses on Barcelona's central District Five.
In fact, Farrés-Duran has made a fake of Enrique Vila-Matas's book, "Never Any End to Paris" (2003), which seeks ways to establish continuity between the real and the fictional or, to put it another way, fictionalises the self and the real. In his wanderings around Barcelona's District Five (where there is much confusion with another district five, that of Paris, also an area laden with universities), the artist pieces together an investigation with results which shape an installation of inputs and findings in the form of objects, books and other elements that emerge in the process. The installation is presented as the stage of a performance for which we, as spectators, have arrived too early.

Languages: Spanish, English