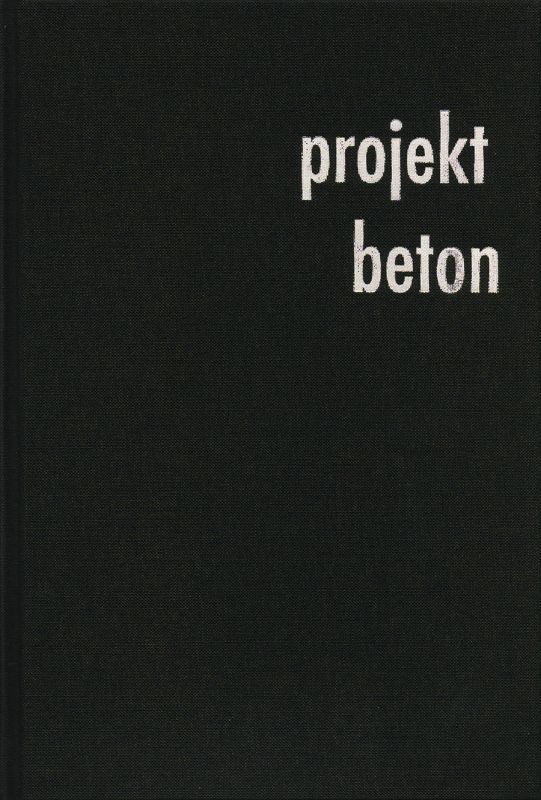 Article Number: 5423
Hard Cover,
German
, Thread Stitching, 310 Pages, 2013
projekt beton
€ 28.50
In "Projekt Beton" folgt der Künstler Eriz Moreno Aranguren den Überresten der ehemaligen Reichsautobahn Berlin–Königsberg (a.k.a. "Berlinka") im Norden Polens. Mit Diafotos aller 500m maß er die 115km lange Strecke von Stettin bis Barwice und spürte verlassene Baurelikte auf. Die Publikation zeigt seine Suche und Reise an diesem Ort als stete Bestandsaufnahme einer historischen Vergangenheit.
Projekt Beton (Polish: Concrete Project) is a project aiming at tracking and tracing the abandoned Reichsautobahn Berlin-Königsberg (a.k.a. Berlinka) in the northern Poland.
The construction started in the mid 1930's; the route was a section of the future Reichsautobahn connecting Berlin with Königsberg. The motorway was not completely finished, but the constructionworks were well advanced, up to today's Polish town of Barwice (Bärwalde). After the Second World War (and the movement of the border to the Oder-Neisse Line) the motorway was left unfinished in Polish territory and, over time, the disused part was covered by nature.
In Poland, the road starts at the Polish motorway A-6 next to the German border near Szczecin (Stettin). Crossing the river Odra (Oder), it veers slightly in the northeast direction. About 8 km north of the A-6 and the National road 10 junction the A-6 motorway continues northward, while the old autobahn continues eastward as the road 142.
Today the outline of the highway remains appreciable in-situ and via satellite, as it rises higher than the surrounding terrain. Moreover, sections of the highway can still be found in some of the clearings.
The main purpose of the autobahn, back then, was to allow a large number of inhabitants to drive long distances in their own cars, enjoying the sights of the country along the route. This explains some of the twisted paths of some Autobahnen, such as the A-8 passing through Irschenberg (Germany) from Munich to Salzburg, which offers spectacular views but it is an impossible route or the heavy-traffic of nowadays.
Quelle: http://erizmoreno.info/img/PDF/Projekt%20Beton%20-%20Dossier%20EN.pdf