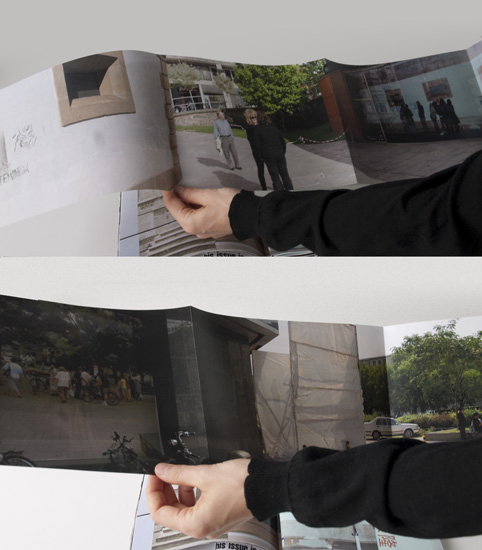 Article Number: 165
Hard Cover,
German
, Staple Binding, 88 Pages, 1900
Próspera
availability unknown, if interested please write an email
nothing
Prosperous is a carme nogueira project. Edited for carme nogueira and uqui permui.
One of the topics I worked with in the process of Prospera (thriving) was the representation of space, mapping.
In doing that, I wanted to think about the construction of space. Representation is a way of knowing and, at the same time,
a performative way of producing space.
One of the features I noticed when working in Beijing was the importance of walking around instead of the abstraction of maps, as is the case in Western culture. For me this issue is very important because I think it's related to the importance of
use and the idea of public space.