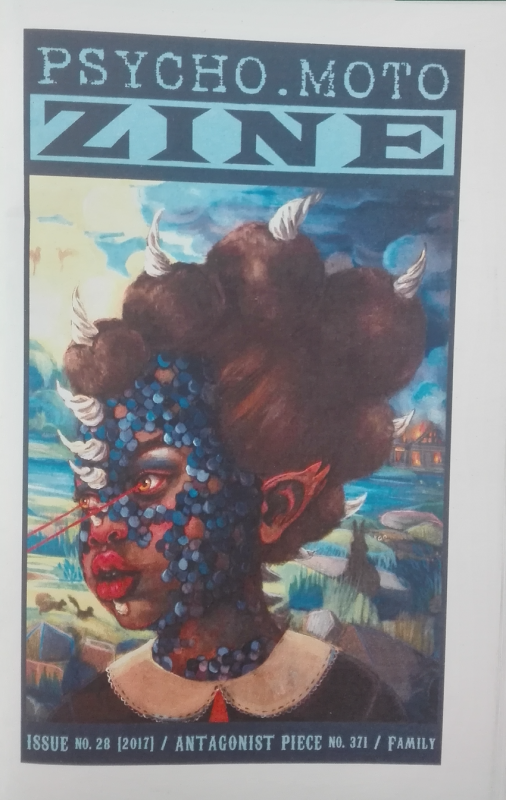 Article Number: 10945
Soft Cover,
German
, Staple Binding, 51 Pages, 2017
PSYCHO.MOTO Issue No. 28
Antagonistic Piece No. 371 / Family
€ 14.00
This issue should be seen as a test for something, the author wants to do as a book.
The reader is welcomed to think of it as CliffsNotes; it will feel a bit rushed, but who has the time to listen to a long-winded blowhard such as the Author?
About PSYCHO.MOTO and the antagonistic movement:
We want to change the art world by creating the next movement. How will we do that? By casting a large net-creating venues that allow artists to experiment, pulling artists out of their solitary ecistence and creating a community.
Language: English