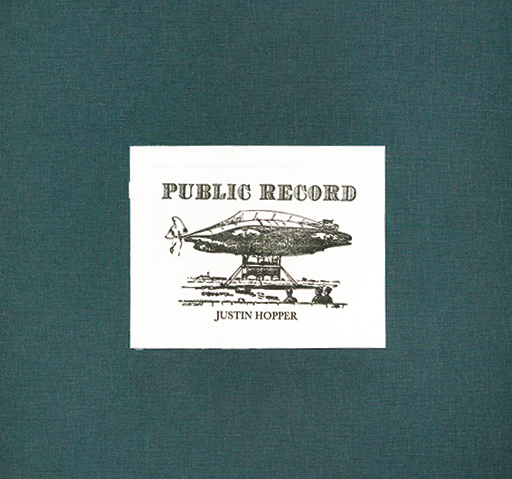 Article Number: 3519
Hard Cover,
English
, Thread Stiching, 96 Pages, 2010, Encyclopedia Destructica, Publishers
Public Record
A stolen overcoat, a murdered thief. The people of 19th-century Pittsburgh made some mistakes. Sometimes those bad decisions are all we know of 'em.
Public Record is a multi-media documentary poetry project by Justin Hopper, as artist-in-residence with Deeplocal and Encyclopedia Destructica, and a host of collaborators. Public Record consists of a book of poems written using text sampled from 19th-century Pittsburgh crime reports; audio performances of those poems; and a mobile-phone system with iPhone app and SMS text-based delivery system for experiencing those poems in Downtown and North Side Pittsburgh, in the locations where the original crimes occurred.