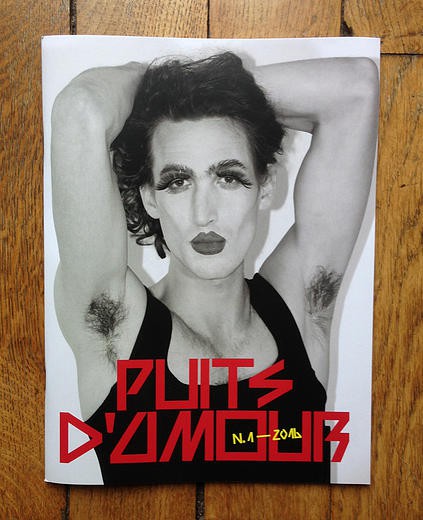 Article Number: 12097
Soft Cover,
English
, Staple Binding, 72 Pages, 2020
Puits D'Amour #1
€ 12.50
A very personal choice of art, cinema and fashion. nspired by Wassily Kandinsky and Franz Marc's Blaue Reiter Almanac that, in 1912, brought together without hierarchy contemporary art works and works of folk art, Puits d'amour offers one possible vision of the best of 2016 in various creative fields. The affection I have for them is the only link between the collected works.
With William S. Burroughs, Tatiana Cañete, Peppi Della Fresca, Brice Dellsperger, Dora-Diamant, Paul-Armand Gette, Abzal Issa Bekov, Alexis Langlois, Sans Murray-Wassink, Samuel Nicolle, Clara Pacotte, Dean Sameshima, Ataru Sato, Sunweare, Unglee, Jean-Michel Wicker.
The Blaue Reiter Almanac announced the art of the future. I merely submit the art of the present without comment to add. Vincent Simon, head of the publication