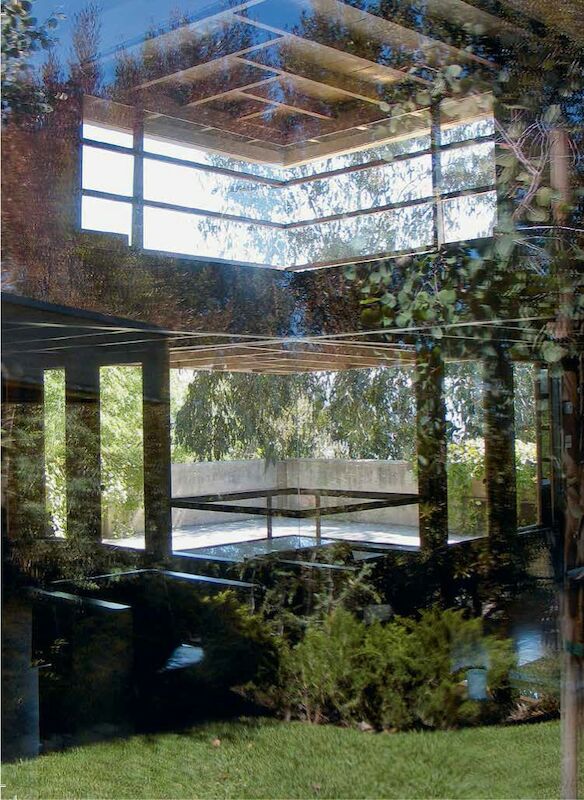 Article Number: 12083
Soft Cover,
English
, Glue Binding, 84 Pages, 2020
Pursuing Publishing
€ 12.80
In June 2019, Elise By Olsen was invited to deliver the graduation lecture at Elisava School of Design and Engineering in Barcelona. The lecture took form as a loose conversation with professor Saúl Baeza, taking By Olsen's past, present and future projects as points of departure to navigate freely through her thoughts, approaches and techniques. This conversation ended up taking somewhat of a retrospective look at the way By Olsen has manoeuvred through various projects and creative formulas, reconciling the realms of fashion, art and media, from a very early age onwards.
"I have a very specific duration to all of my projects and I have always had this specific narrative in mind. Recens [Paper] was a very social and ideological kind of project, while Wallet is a more mature, text-heavy and critical project, so then maybe after this, I would want to go and do a highly commercial magazine or a visual publication or books. Or no publishing at all." More than a 'tranche de vie' or a published lecture, this is a thorough sit-through of her narrative, publishing practice and what is becoming her career, to date.

SUMMARY
Foreword by Ippolito Pestellini
Conversation
· Introduction by Saúl Baeza
· Elise By Olsen in conversation with Saúl Baeza
Visual Resumé
· Selected Questions
Afterword by Bruno Ceschel

BIOS
Elise By Olsen is a Norwegian editor and publisher working within the realms of art, fashion and media. She founded youth culture magazine Recens Paper at age 13, where she held the position of editor-in-chief until her resignation in 2017. In 2018, she debuted her new fashion commentary publication Wallet, for which she now serves as editor-in-chief. With an expansive list of various projects, she has collaborated with institutions and brands such as Prada, British Fashion Council, Google Arts & Culture, Business of Fashion, TEDx, Central Saint Martins, Gucci, Facebook/Instagram, Thaddaeus Ropac.
Bruno Ceschel is the founder and director of Self Publish, Be Happy and a visiting lecturer at the University of the Arts London, and École Cantonale d'Art de Lausanne (ECAL). He founded Self Publish, Be Happy in 2010, and has since organized events at leading arts institutions including Tate Modern (Britain), Kunsthal Charlottenborg (Denmark), MoMA PS1 (United States) and the National Gallery of Victoria (Australia), and published books by Lucas Blalock, Carmen Winant, Lorenzo Vitturi and many more. Ceschel gives lectures and workshops internationally, and also consults for leading companies interested in contemporary photography.
Ippolito Pestellini Laparelli is an architect and curator based in Milan. He is the founder of the interdisciplinary agency 2050+. Through collaborations with different brands including Prada and Knoll among others, his activity extends to fashion shows, set design, product design, temporary installations, and the art direction of videos and publications. Currently he teaches at the Royal College of Arts in London. Between 2007 and 2019 he worked as an architect and partner at OMA, where his work primarily focused on research and curation, scenography and preservation.
Saúl Baeza is Creative Director of DOES Work, a design and consultancy practice exploring the potentials of identity in different scales and media. He is founder and editor-in-chief at VISIONS BY, a magazine focused on exploring material culture and its infinite meanings. Since 2017 he has been a curator for Understanding Design, an association whose objective is to enhance the culture of contemporary and avant-garde design in Barcelona. While lecturing at Elisava School of Design and Engineering, he also researches functional and digital identities with the 'Future Everyday' Research Group (TU Eindhoven) and 'Futures Now' Research Group (Elisava Research).
Words by Ippolito Pestellini and Bruno Ceschel
Edited by Saúl Baeza and Elise By Olsen
Book design by Lorena G. Ortiz
Front and back cover image by Morteza Vaseghi
First edition © 2020
Elisava Barcelona School of Design and Engineering. La Rambla 30-32, 08002 Barcelona
Reproduction is strictly prohibited without permission from the publishers and editors