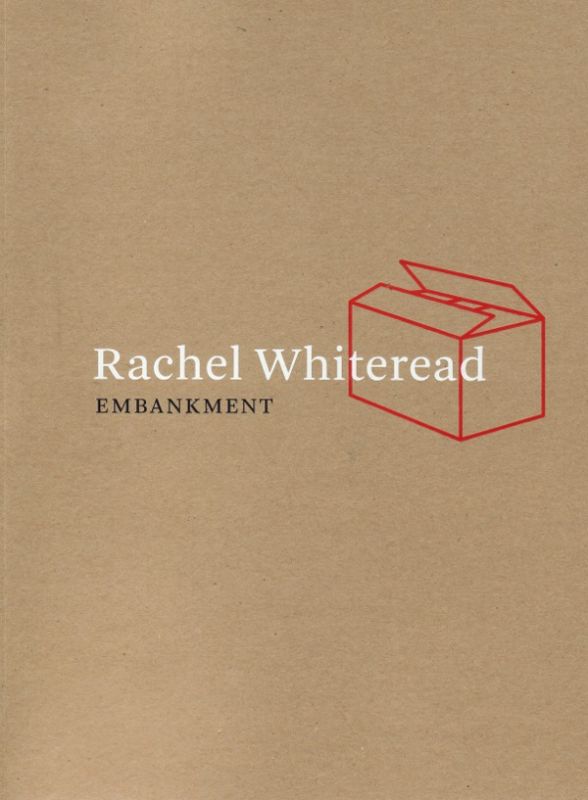 Rachel Whiteread
Embankment
availability unknown, if interested please write an email
Rachel Whiteread is famed for her use of casting to physically represent memory and absence. The progress of creating her vast sculpture for Tate Modern's Turbine Hall is followed here, featuring dramatic installation photography. "'To make a sculpture in the Turbine Hall at Tate Modern is an enormous challenge. The space is like no other - gargantuan and enveloping. I hope to challenge the space by developing a degree of intimacy, which somehow relates to all our lives.' - Rachel Whiteread"
In a sense, Rachel Whiteread's sculpture EMBANKMENT began with an old, worn cardboard box. She found it in her mother's house shortly after she died. Whiteread was going through her mother's belongings when she came upon a box she remembered well. It had had many lives: it used to reside in her toy cupboard next to piles of board games, and at one point was filled with Christmas decorations. Over time its sides started to collapse, the printed logo on the outside faded, and the lid came to shine with the traces of all the Sellotape used to bind it up over the years.
Old containers of different kinds have often been the inspiration for Whiteread's art. In 1993, she created a life-size cast of the interior of a condemned terraced house in London's East End, a work that led to her winning the Turner Prize. In 2000, she completed the Holocaust Memorial in Vienna's Judenplatz, featuring the cast of an entire library, with all the details of shelves and imprints of books. And in 2001, she crowned the empty plinth in Trafalgar Square with a translucent inversion of the plinth form itself. Each time, Whiteread has been drawn to spaces marked by signs of human life, be they ideas, monuments or bodies.
Although the inspiration for EMBANKMENT came from the single box she found in her mother's house, Whiteread selected a number of differently-shaped old boxes to construct the installation for the Turbine Hall. She filled them with plaster, peeled away the exteriors and was left with perfect casts, each recording and preserving all the bumps and indentations on the inside. They are ghosts of interior spaces or, if you like, positive impressions of negative spaces. Yet Whiteread wanted to retain their quality as containers, so she had them re-fabricated in a translucent polyethylene which reveals a sense of an interior. And rather than make precious objects of them, she constructed thousands.