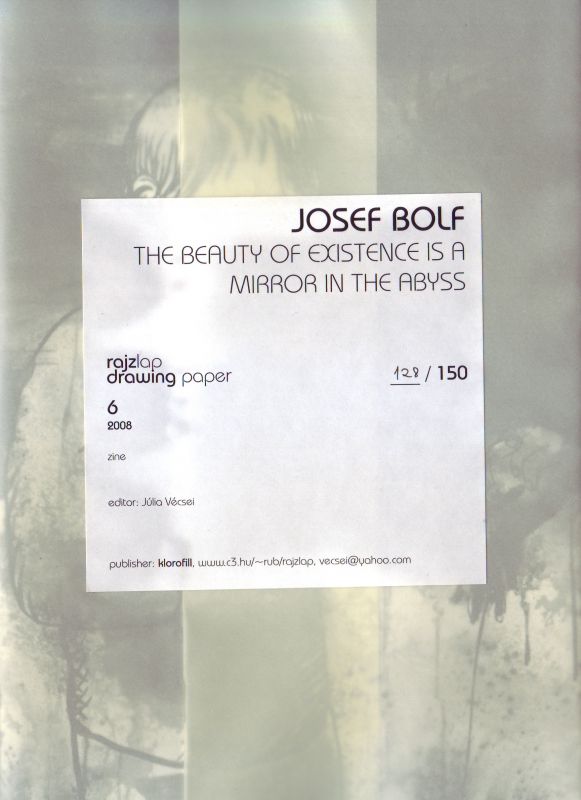 Article Number: 7568
Soft Cover,
English
, Staple Binding, 24 Pages, 2008, Julia Vecsei / Klorofill
rajzlap drawing paper 6 Josef Bolf
The Beauty of Existence is a Mirror in the Abyss
€ 10.00
Josef Bolf zeigt in diesem Zine 23 seiner schwarz-weiß-Zeichnungen. Das Hauptmotiv sind Jungen und Mädchen.
Josef Bolf ist ein tschechischer Künstler.
Sprache: Englisch