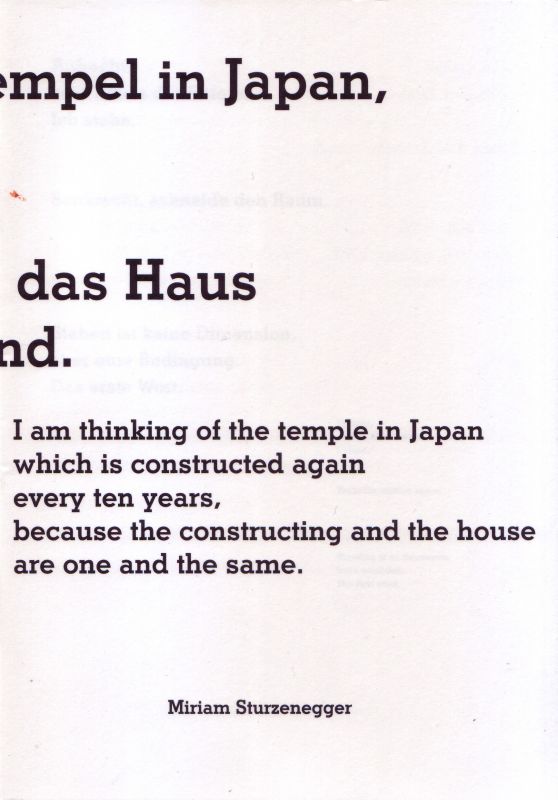 Article Number: 8042
Soft Cover,
German
, Staple Binding, 32 Pages, 2015
Renovating
availability unknown, if interested please write an email
I am thinking of the temple in Japan which is constructed again every ten years, because the constructing and the house are one and the same.
Miriam Sturzenegger's Renovieren is a compilation of texts about space, time, and the relationship between them, as well as with her work. Writing is a medium favoured by the artist not only for the sake of experimentation and research, but also as a visual arts language that she developed as a response to the constraints of architecture, similarly to her in-situ installations, her books Filter of Time, The Fog is a Light Darkness and her editions.
Language: English, German