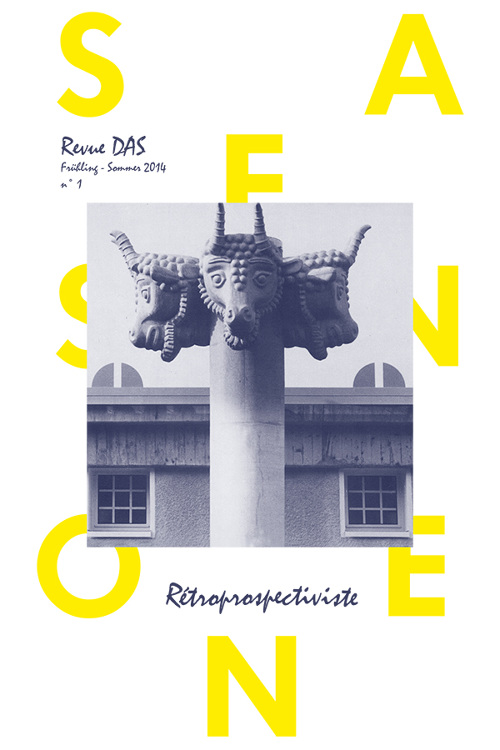 Article Number: 6028
Soft Cover,
German
, Staple Binding, 36 Pages, 2014, Revue DAS
Revue DAS
Retroprospectiviste
€ 16.00
The Retroprospectiviste season reveals the genesis of the idea.
For its first season Revue DAS turns itself into chic time machine. On board, visions of the past and the future will be discussed with grade one ambassadors. Conversations, rare artifacts, photo reports are related to weave a genealogy of thinking.
Language: German, French