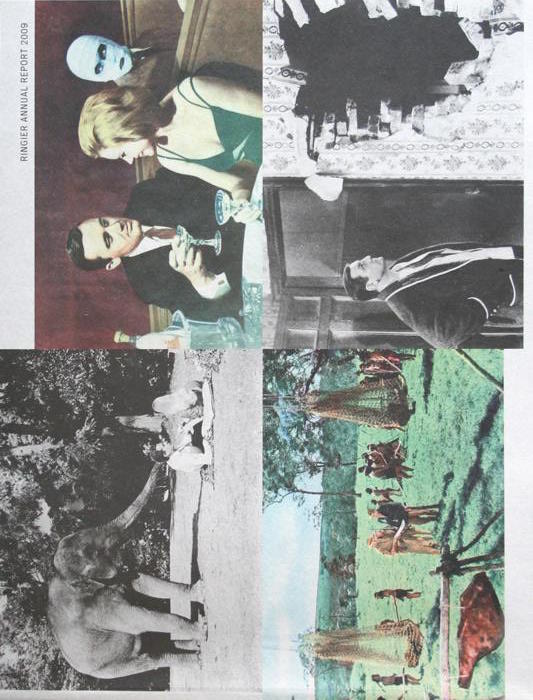 Article Number: 5976
Hard Cover,
English
, Staple Binding, 2010
Ringier Annual Report 2009
The Ringier annual report has once again been styled by an artist - this time by John Baldessari.
John Baldessari was born in 1931. The American is a leading exponent of conceptual art. He has been one of the key figures of the contemporary art world since the 1960s. In 1970 his "Cremation Project", in which he burned all the paintings he had made between 1953 and 1966, caused a sensation. His subsequent work has revolved around the interactions between language and image as two forms of expression. Since the late 60s, the artist has been using image material from the mass media which he has combined with writing in many groups of works.
Language: English