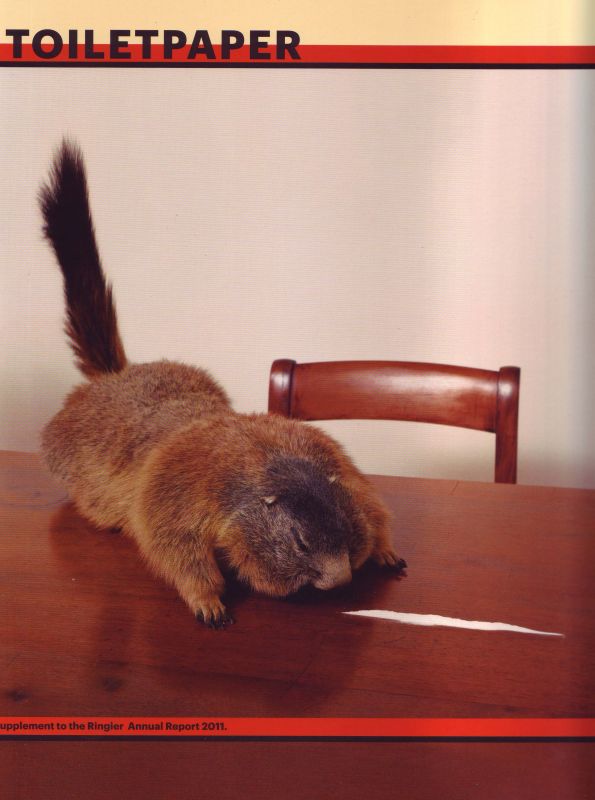 Article Number: 5973
Soft Cover,
English
, Staple Binding, 40 Pages, 2012
Ringier Annual Report 2011
availability unknown, if interested please write an email
Ringier Jahresbericht 2011
Our 2011 annual report is being published in the form of a roll of lavatory paper. Reactions to this are likely to prove somewhat mixed. «They've now definitely reached the end of the roll at Ringier» will, I suspect, possibly be one of the milder criticisms we will have to endure. That is why I beg your indulgence for a few lines, so that I can explain why no-one is better placed to describe a media company's current situation than the Italian artist Maurizio Cattelan, the designer of this report.
Language: English