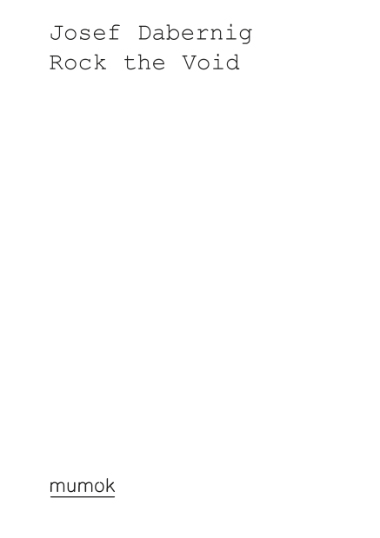 Article Number: 6334
Soft Cover,
German
, Glue Binding, 256 Pages, 2014, ISBN 978-3-902947-11-6
Rock the Void
€ 19.80
Katalog zur Ausstellung
Ordnungsliebe und Minimalismus, rationalistische Obsession und der Hang zu planbaren Strukturen scheinen die Szenerie zu prägen,die der Künstler und Filmemacher Josef Dabernig (geb. 1956 in Kötschach-Mauthen) für seine erste umfassende Überblicksausstellung in einem institutionellen Rahmen entwickelt.
Und doch wird die von ihm zur Schau gestellte Aufgeräumtheit durch subtile Irritationen und Ungereimtheiten aller Art immer wieder ins Wanken gebracht. Für die Personale hat er ein sich über drei Ausstellungsebenen erstreckendes, architektonisches Konzept entworfen, mit dem er seine künstlerischen Werkblöcke zueinander in Beziehung setzt. Unter dem Titel Rock the Void zeigt er seine Listen, konzeptuellen Textarbeiten oder mathematisch strukturierten Aluminiumraster sowie Panoramen von Fußballstadien neben zentralen filmischen Werken, darunter sein neuester FilmRiver Plate (2013), den bei den Filmfestspielen in Venedig 2011 für den Europäischen Filmpreis nominierten Hypercrisis (2011) und die Ode an den Fußball Wisla (1996), Dabernigs international enthusiastisch aufgenommener Filmerstling.
Sprache: Deutsch