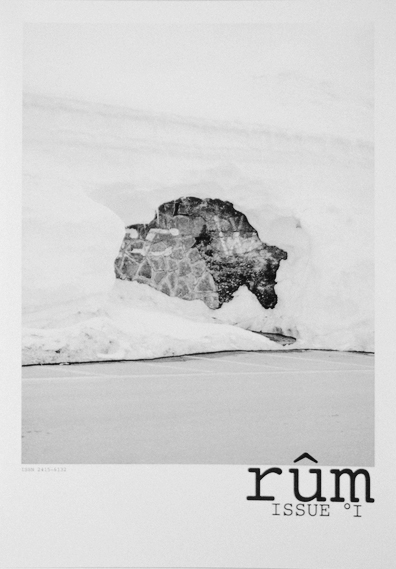 Article Number: 8496
Soft Cover,
English
, Staple Binding, 51 Pages, 2016
Rûm Issue 01
availability unknown, if interested please write an email
Harald Wawrzyniak and Maria Lichtenegger, are two photographers based in Graz, AT who found common ground in their love for shooting film. On the 3rd of april 2015 they came up with the idea to create a magazine to promote analogue photography.
Rûm is for all the people who experience the sound of the trigger and the rewind of the film as music. For all the people who long for more than bits and bytes, who want to experience their artworks with all their senses, feel them, touch them. They want to provide space for all those people and their art.
While working on this first issue they found out that they could experinece this space only by having our photographers filling it with their pictures. They shaped this space, demolished its borders and reconstructed it.
First Edition, No 87 from 250 copies
Language: English, German