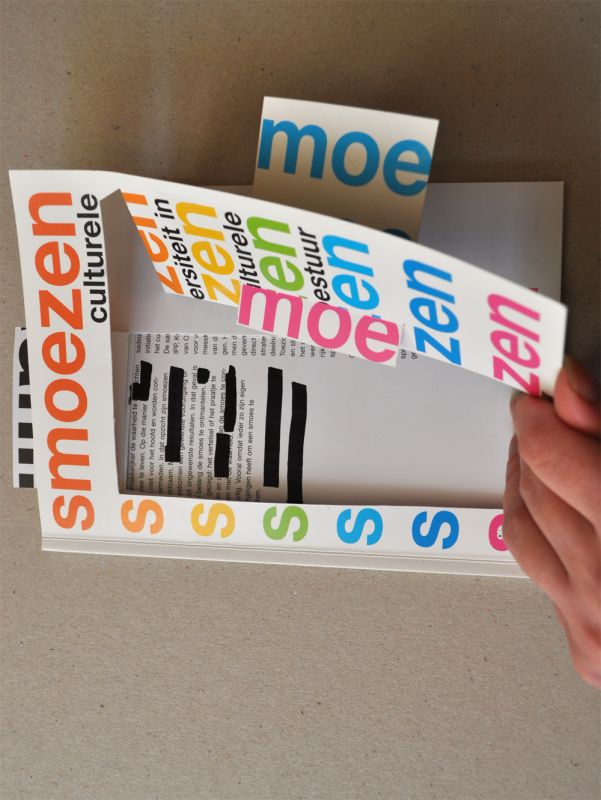 Article Number: 265
Hard Cover,
German
, Staple Binding, 34 Pages, 1900
S-moe-zen
artist's book, an intervention in "Het Smoezenboekje" - a publication by atana, Instituut Publiek en
availability unknown, if interested please write an email
nothing
In her project titled 'Democracy and other fairytales' Tatjana Macic is deconstructing publications, brochures and books that have originally been published by the art funds, museums, artist's initiatives and various institutions and networks. The publications include those of the Mondriaan Foundation, European Cultural Foundation, The Netherlands Foundation for Visual Arts, Design and Architecture, De Service Garage, de Overslag, Prince Claus Award, Stedelijk Museum Amsterdam, Van Abbemuseum, Museum Boijmans Van Beuningen and others.
The existing content of selected publications generally addresses the political and social engagement of the artists in Europe, institutional statements, EAST/WEST debates, gender or social identity issues, as well as private and public funding of art.
Tatjana Macic is performing subversive artistic interventions by manipulating and deconstructing the form and the content of the publications. For example by inserting collages and drawings, changing the existing text and imagery, and subtracting or adding substitute content. Some interventions involve chemical processes. The first limited edition is based on 20 original publications, each in a series of 5 to 25 artist's books. In the first edition Tatjana Macic is focusing on Dutch publications, while the second edition is based on the international publications.