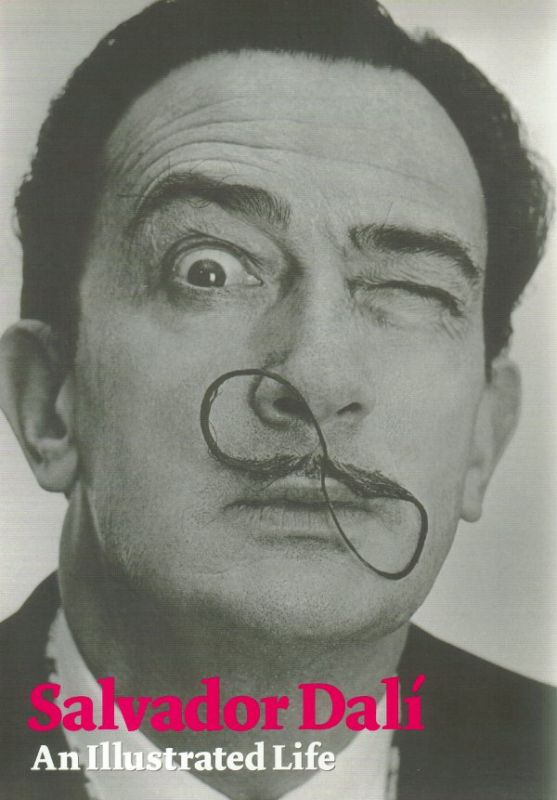 Article Number: 1722
Soft Cover,
English
, Thread Stiching, 376 Pages, 2007,
Tate Publishing
, ISBN 978-185437-759-3
Salvador Dali
An illustrated life
For the first time, this book—authorized by the Gala-Salvador Dalí Foundation—provides a visual history of Dalí's entire career, illustrated with previously unpublished personal photographs, sketchbooks, drawings, letters, posters, and commercial designs, many of them drawn from the archives at the Gala-Salvador Dalí Foundation.
The photographs in particular offer key insights into the artist's career; in them we see Dalí as a child, in his studio, with his inseparable wife and muse Gala, and traveling the world and fraternizing with celebrities including Harpo Marx, Walt Disney, Sidney Poitier, Andy Warhol, Gregory Peck, Alice Cooper, and Robert Kennedy. The inclusion of numerous designs for handbills and exhibition posters as well as magazine covers and book jackets suggests the scale of Dalí's prolific output beyond the gallery walls. Also included are reproductions of his most famous works.
The story of the extraordinay life of Salvador Dali is intimately bound up with his art. For the first time, this book plots the course of that life through personal photographs, pages from his sketchbooks, drawings, letters, posters and commercial designs, as well as illustrating a wide selection of the masterpieces for which he is best known. With its wealth of previously unpublished material, much of it drawn from the archives of the Gala-Salvador Dali Foundation, Salvador Dali: An Illustrated Life is both a perfect introduction to Dali's art and an essential purchase for those wanting to increase their appreciation of this uniquely fascinating and hugely popular artist.
Derived from the archives of the Centro de Estudios Dalinianosde la Fundación Gala-Salvador Dalí. Texts by Montse Aguar Teixidor. Documentation and research by Carme Ruiz González and Teresa Moner Rubio. Translated by Chris Miller.