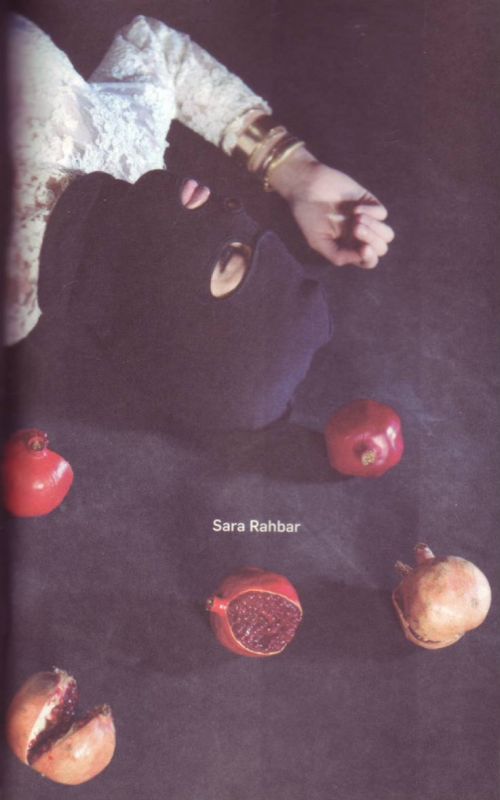 Article Number: 4332
Soft Cover,
English
, Staple Binding, 48 Pages, 2009
Sara Rahbar
Love arrived and how red, recent works
availability unknown, if interested please write an email
One of the key images/objects that is repetitively used by Sara Rahbar and which forms "the main" body of her work has been an object that has been around for the last 4.000 years.
The flag, one of the oldest recognizable symbols of nationalism and belonging, in her spirited hands becomes a foundation for woven paintings, a base upon which to place the accumulated denotations that she rummages through; remnants of the exodus, where ultimately refined textiles and embroideries end up – the flea markets and remote accessory depositories. Her dramatic photographic work, Love arrived & how red, could be read, reasonably and by assumption, in the title's reference to traditional societies' horrific expectation of a virgin bride, but this would be a symbolic reading of such a rich, convoluted series of performed contacts between the two protagonists.
This bewildering set of works, with its nationalist codes and symbols, allows the audience to be captivated by the dominance of the genre of information which structures the restricted field of patriotism. Connecting modernity to militaristic agency and the violated, cracked, conflictive ambivalence between the genders – it mesmerizes us with the duality of belonging that consistently works within the vectors which modulate between the banality of evil and the erasure of life.
(Text: Shaheen Merali)