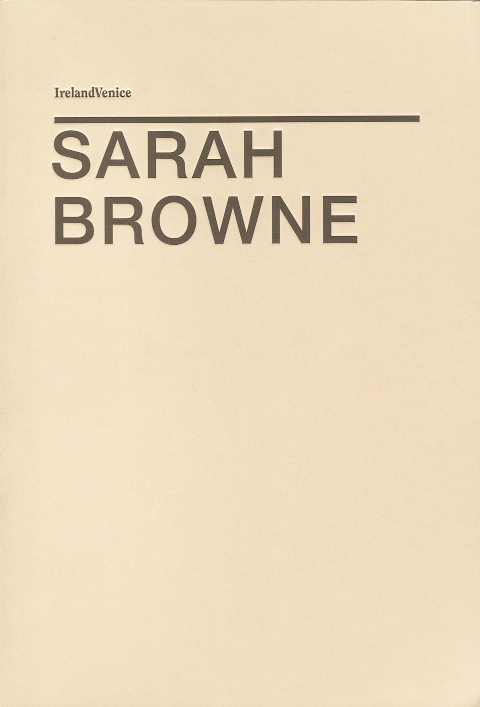 Article Number: 10847
Soft Cover,
English
, Thread Stitching, 64 Pages, 2009
Sarah Browne
Ireland/Venice
availability unknown, if interested please write an email
Produced on the occasion of Ireland's representation at the 53rd Venice Biennale, 2009. With essays by Tim Stott and JK Gibson-Graham.
For Ireland's representation at the 2009 Venice Biennale, Browne commissioned a bespoke hand-knotted carpet from Donegal Carpets. This particular company was renowned for its prestigious tradition of producing hand-knotted rugs for Irish embassies abroad, as well as for other state institutions such as The White House and Buckingham Palace: f ar from its roots in the Arts and Crafts movement, the company now survives by machine production or by outsourcing labour to the Philippines. For this project however, Browne initiated the revival of a somewhat anachronistic mode of production. Local women who used to work at the factory (most of whom now work at the 'heritage centre' that has replaced it) were re-employed to make the carpet. While seeming to recall certain modernist designs, or perhaps to reference Eileen Gray, the design and colour choice was actually dictated by the decision to work only from the surplus wool stocks remaining at the factory.
Sprache: Englisch