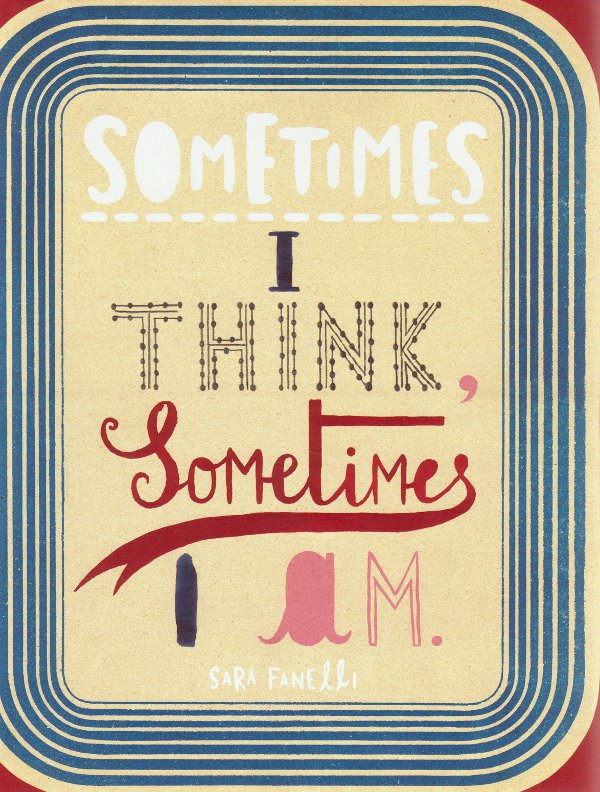 Sarah Fanelli
Sometimes I think, sometimes I am
availability unknown, if interested please write an email
Artist and illustrator Sara Fanelli is one of the world's foremost illustrators, renowned for her experimental techniques that have spawned many imitators. 'Fanelli's originality has brought a breath of fresh air to the world of picture books . . . with an off-beat humour and an inventive approach to everything from page design and typography, to choice of materials' (The Guardian)
Winner of the 2008 Design & Art Direction award for outstanding achievement in illustration and book design.
Her inspiration lies not only in the visual arts but also in literature and the theatre. Sometimes I Think, Sometimes I Am is a remarkable creation, in which Fanelli takes the quotations and aphorisms that inspire her work, from Dante and Goethe to Calvino and Beckett, and places them in the context of a completely original artistic creation (sketchbooks, collages, paintings and drawings) at the heart of which lies a beautiful miniature book-within-a-book.
The book opens with a newly commissioned text from Steven Heller, while Marina Warner introduces each of the five chapters - Devils and Angels, Love, Colour, Myth and The Absurd - that make up this unique work.
Sometimes I Think, Sometimes I Am will be enjoyed by anyone alert to the possibilities of what a book can be. It will be treasured, collected and marvelled at for years to come.