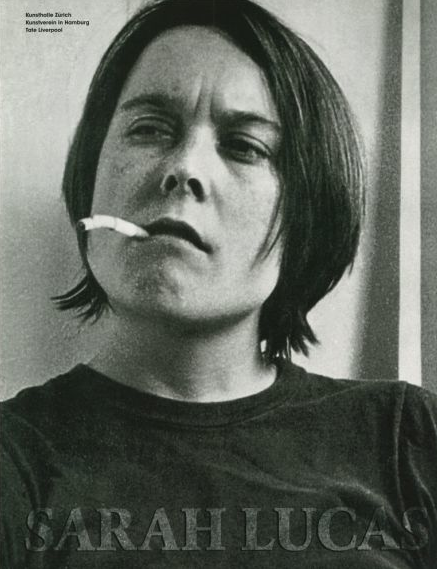 Article Number: 6175
Hard Cover,
English
, Thread Stitching, 196 Pages, 2005, Kunstverein Hamburg
Sarah Lucas
availability unknown, if interested please write an email
Sarah Lucas staked her territory during the 1990s heyday of Young British Art with plain-speaking work about gender.
How sexual identity gets encoded in objects, how men and women relate to each other through everyday items and images, and what our expectations might be of the kind of objects and pictures a male or female artist makes. Her subject matter was serious, but cleverly refracted through the raucous, boozy prism of unreconstructed sexism and consequence-free hedonism sanctioned by that decade's pop culture.
Language: English