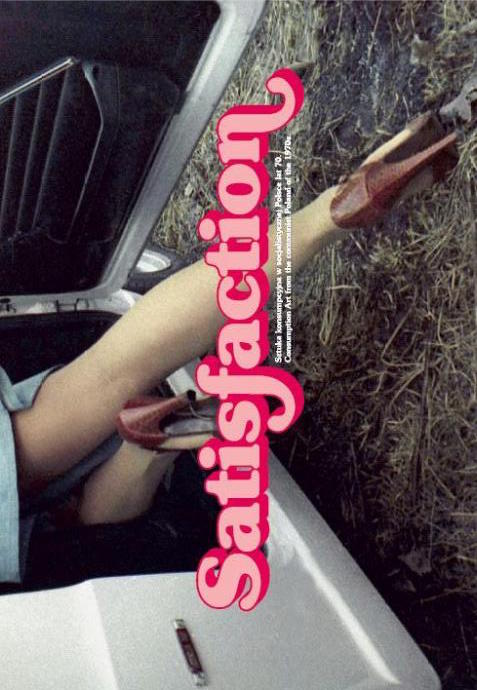 Article Number: 3397
Book with medium,
English
, Glue Binding, 47 Pages, 2011,
Satisfaction
availability unknown, if interested please write an email
The films compiled in this publication are related to the social and economic context of 1970's socialist Poland, and especially the Edward Gierek-era policy of luring and bribing the public with the vision of 'socialistic consumerism.' (Engl./Pol.)
During the revitalization of avant-garde practices in 1970s Poland, a strain of artmaking emerged that applied Pop aesthetics to the unlikely subject matter of consumer identity in a Communist state, responding to a new initiative by the government that encouraged the private consumption of luxury goods in the service of a more modern socialism. The films that arose from this moment engage with absurd, colorful and even scandalous content. Informed by Marxist analyses of the Western culture industry, they examine the effects of a socialist-consumerist experiment through sensuous fantasies of desire and excess.
This purpose was served by the 'propaganda of success' and (on the economic level) so were factors such as accelerated modernisation financed by hard-currency loans from Western banks, the purchase of high-tech technologies from the West, the creation of the Pewex chain of hard-currency stores, and so on. The regime's guarded opening towards Western lifestyles, and especially consumer goods and pop culture, led to the emergence of phenomena such as 'soc pop culture' or 'red bourgeoisie.'
Also of interest in this context are the issues of sexual emancipation, criticism of the 'society of the spectacle,' and the 1968 revolt in the West. One can notice echoes of such in the films featured in this compilation.
These films highlight these phenomena in a formally spectacular, and at the same time perverse manner, while approaching them with a critical and ironic distance.
2 x DVD, poster and booklet
DISC 1
FEATURE FILM:
Andrzej Kostenko, Witold Leszczyński
Personal Search, 1972
DISC 2
CREATIVE DOCUMENTARY:
Bogdan Dziworski, Gerald Kargl, Zbigniew Rybczyński
Skiing Scenes with Franz Klammer, 1980
ARTISTIC FILMS:
Natalia LL
Consumption Art, 1973
Zdzisław Sosnowski
Goalkeeper, 1975
Zdzisław Sosnowski, Teresa Tyszkiewicz
Permanent Position, 1979
Zygmunt Rytka
Fiat 126p, 1975
Krzysztof Zarębski, Krystyna Jachniewicz
Untitled, 1975
Kazimierz Bendkowski
Centre, 1976